How to Find WordPress Developer and Freelancer
Pricing will vary immensely and you'll discover that some developers and designers charge much more than others. If you want to ensure that your developer can code, one way to do that is to include a coding test as part of your hiring process. For example, you could ask developers to solve a simple coding problem or to build an essential plugin. A more traditional way to find a WordPress developer is to use recruitment agencies. They are companies that ask you for a job description, qualifications, and skills you require and look for the perfect match to fill the role. For their service, they usually charge a percentage of the salary that the role will receive.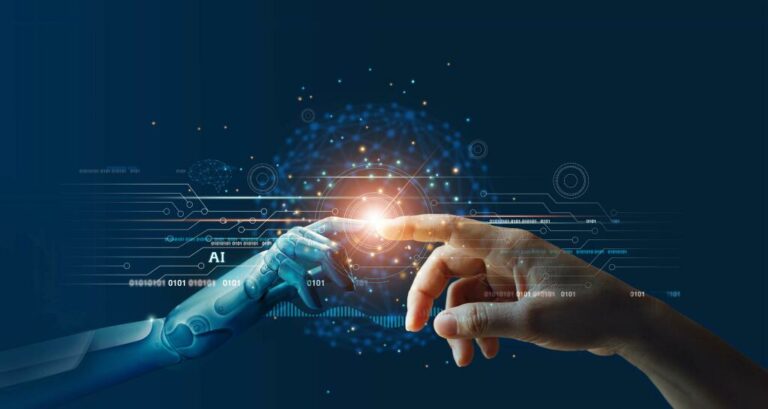 Stack Overflow Careers is a top-notch place where you can find a WordPress developer and communicate easily with them through email or the forum itself. You can post about your need to hire a WordPress developer, and then your desired candidates can apply for the job through the forum board. Stack Overflow experiences 100+ million monthly visitors so you have a lot of chances at finding a WordPress expert.
If a developer has trouble communicating with you from the start, likely, this will only become more of a problem as the project progresses. Every business is different, but you should generally look for patient, clear, and respectful developers when communicating with clients. If you're unsure about your new hires, you can always define a test period or project.
And the job of finding a WordPress developer or designer can be done fairly easily with remarkable results. Now that you know where to look for quality WordPress developers and designers, let's break down the ways to ensure you aim high to get a top-notch professional to work with. Upwork also lets people collaborate in finding and selecting suitable web developers, so someone can post the job and someone else can vet the applicants. You can invite team members and create a whole organization to get the project completed. You simply give the details about the work that needs to be completed, add a budget, post the project for free, and professionals that fit the skillset will bid on the work.
You must ask them to show you their work portfolio and ask them for their Linkedin profile as well. Look at the reviews and ratings on their work profiles and ask them to provide two recommendation letters as well to confirm their work ethics. Once you have made a comprehensive project brief, create a job description to post on the platforms we have mentioned earlier in this blog. A standard job description would include a summary, responsibilities, and eligibility requirements section.
Q3. What does a WordPress developer do?
Hiring a WordPress developer can take a toll on you, especially if you have a growing business. You have strict time constraints, a budget you can't exceed, project requirements, and customer satisfaction goals. To meet all of these, you need to follow a planned roadmap hire freelance wordpress developer to hire a top quality WordPress developer in the least amount of time, with full clarity on what you need to look for in a potential candidate. To hire a WordPress expert, look through the listed profiles showcasing best design, marketing, and development projects..
We have a standard template for a WordPress developer job description that you can follow. After creating a thorough WordPress project brief, sketch some rough designs and concepts. The idea behind is to give the WordPress developer a fair idea about the kind of design you expect. What you'll fill out to post a job.Once your job posting goes live, it will appear under a specific category, where it's searchable for freelancers to find and bid on the proposal. There's also an option for $69.99 for five jobs with the same benefits as the $39.99 price. All of the paid options also get featured on their social media feeds.
You can set your own hours, work from home, and take on projects that match your specific interests and skill set.
Then Working Nomads is one of the top job boards that should be on your radar this year.
This matching process may take up a few days, but once you review and sign Toptal's recommended freelancers, your work begins.
It's still a good website to check out as it puts all the listed jobs online on one easy-to-use platform.
To find the right WordPress developer for your project, you must make sure that you assess their skills.
This decision will be based on your project's size, budget, and preference for working with someone remotely or in person. Hiring a freelancer is usually more cost-effective for small projects or one-time jobs. Alternatively, you can also use dedicated platforms for developers such as Upwork, Toptal, Hired, and even LinkedIn. These websites have a system of ratings and references that allows you to have a look at their past work experiences.
Want to Hire an Experienced WordPress Developer?
So if you're a WordPress developer and wondering where exactly to find these kinds of jobs, you've come to the right place. We're going to break down all of the best websites to find WordPress developer jobs, and walk through actionable advice to help increase your chances of getting hired. With the world economy teetering like a drunken sailor these days, many businesses are beginning to realize one thing—they need a solid online presence. Getting straight to the point, this is my list of the best WordPress developer jobs sites—a well-researched and tested list of the best websites to get paid WordPress jobs this year.
Finally, make sure you check their Github or StackOverflow portfolios to determine their level of competence. This platform receives more than 2 million visits per day and gets job vacancies from a wide range of sources and has filters to display the offers by city, salary, type of employment, and more. Additionally, you'll find everything from internships to freelance jobs to full-time jobs. In terms of costs, they recommend setting a rate of 70 to 120 USD per hour, so you can expect to pay 960 USD for a simple custom plugin development and 980 USD for a custom theme development. Additionally, Codeable charges a fixed commission of 17.5% of the total cost of your project and guarantees high-quality work. Not only is Codeable fully WordPress ready, but it also focuses on finding well-trained developers.
There are no reviews and anyone can apply to a job or project that you post. A potential developer or designer simply uploads their resume and can add a cover letter. When you continue from here, you'll create an account, publish your project, and you'll soon be hearing back from several qualified developers and designers. You'll see some specific details of each one that should give you a good idea of where to look.
Hubstaff Talent
Officially recommended by some of the biggest WordPress brands , you can only expect the cream of the crop when it comes to clients—and the quality of WordPress developer jobs on Codeable. The Codeable platform also thrives on collaboration amongst experts, which I love. They aren't competitors, they're colleagues who work together in order to help each other and help their clients.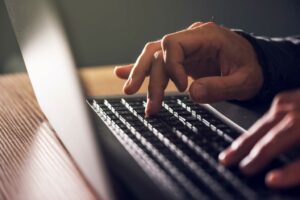 No business can afford to overpay WordPress developers and still have unsatisfied, confused, and frustrated customers on their website. Without a concrete plan to find the best candidate, your business will compromise on its deliverables and lose your customers' confidence in its development process. Envato StudioEnvato Studio consists of hand-picked WordPress developers and designers. Out of thousands of applications each month, Toptal typically accepts fewer than 3%, which means you're in good hands with your developer or designer. ToptalIf you're looking to hire top talent and don't feel like combing through a bunch of resumes from folks that you're not sure are professional or not, Toptal is a great choice. Information to fill out when posting a job.Each post is carefully reviewed before being accepted on its listings.
How About Freelancer.com, Upwork, or Fiverr?
Since they promise the brands the "top 3% of freelance WordPress developers", you can be assured you need to bring your A-game when applying as a developer. You should also expect to go through an interview and some assessment tests. One advantage of getting on board this platform is that they list all types of WordPress related jobs.
Waiting for Refugee Status, Thousands Live in Limbo – The New York Times
Waiting for Refugee Status, Thousands Live in Limbo.
Posted: Wed, 19 Oct 2022 07:00:00 GMT [source]
This can save you a lot of time and research with their quick search. You'll just need to create an account, describe what needs to be done, a budget, and then Upwork connects you with talent, either locally or around https://globalcloudteam.com/ the world. Example of a WordPress development job on Freelancer.You'll be able to browse freelancer profiles, chat in real-time, compare proposals, and then award your project to the WordPress rockstar that is best.
Now and then, you might also come across a job board that's specific to WordPress developers. When posting your job ad, include all the relevant details about your project, including the scope of work, timeline, budget, and required skills. There are dozens of job boards and websites where you can post your openings, but not all of them will be relevant to your search for a WordPress developer. For the most part, you'll want to stick to job boards that specialize in tech jobs or remote work. In terms of costs, a 60-day job listing will set you back 225 USD for full-time positions and 75 USD for freelance jobs.
1840 & Company
That's especially since research shows that about 43% of employers screen candidates through social media. But to increase your chances of landing the best WordPress developer jobs, you can opt for their paid membership plans that start at $11.95/month. The key to landing the best WordPress developer jobs on Guru is to polish your profile and showcase your blogging skills and WordPress abilities. Founded in 2010, WPhired is one of the oldest WordPress-centric job boards around.
During the interview, be sure to ask about their experience with WordPress, their design process, and their availability. It's also a good idea to ask for specific examples of projects they've worked on in the past. If possible, try to get in touch with some of their previous clients to see if they were happy with the delivered work. One of the things that sets Simply Hired apart from other job boards is that it equips you with many tools to help you succeed in your quest to land gigs. Simply fill in the information needed and you can apply for jobs easily right from the platform. This makes it easy to apply to many jobs without the hassle of having to upload your resume multiple times.
Stack Overflow Jobs
1840 & Company is a vetted, global marketplace for outsourcing and hiring expert WordPress developers and other freelancers. There's no job posting or sorting through endless lists of applicants. This makes finding the right WordPress developer on 1840 easy and the odds of success are much higher than going to larger platforms like Upwork or Fiverr. The fact that this job listing platform charges $225 for posting full-time jobs, and $75 for freelance gigs, is enough proof for web designers and developers that the job listings are serious.
Looking for an Experienced WordPress Developer?
Remotees is another general job board but certainly worth looking into if you're looking for the best websites for paid WordPress work. Then Working Nomads is one of the top job boards that should be on your radar this year. Being the official WordPress job listings page, you can expect this site to be active. Not only that, but you can also be sure that there are tons of WordPress developer jobs posted regularly too. And every post is screened before being accepted, ensuring that only quality jobs are listed. Codeable's support team also pre-qualifies projects for every WordPress developer job that come in, to ensure experts have enough information to be successful.
We Work Remotely
FreelancerFreelancer is an extremely popular marketplace for freelancers looking for work. Any WordPress developer or designer can upload a profile and portfolio and bid on projects. Over 15,000 businesses have trusted Codeable to hire remote talent. You're in good hands with them to find your next WordPress developer or designer for any project big or small. With their rigorous vetting process, it's ensured that you'll only work with the best possible talent.